Fear, anxiety, worries, apprehension, nervousness, stress, these aren't mere words on paper any more. With fast lifestyles, heavy workloads, long commutes, and overall stress, everyone feels the pinch sometimes, some more than others. And we're constantly on the lookout for ways to help alleviate that stress. But how can a small change to your daily life help ease those 10-12 hours of "go-go-go!"? The answer – art, or rather, art therapy.
Art therapy is basically you taking a few moments at the end of each day to de-stress with the help of paints, sketch books, coloring books, and the like. And the reason why it works so well is because it creates a safe place free from judgement to express your inner emotions through the art you pursue. And no, the aim is NOT to create beautiful pieces of art, but rather just to create, with no expectations. This allows you to make things more freely, and as you do, you can disconnect from the world, as you lose yourself in the calm, almost meditative strokes of your paintbrush, pencil, or even the smooth roll of the potter's wheel.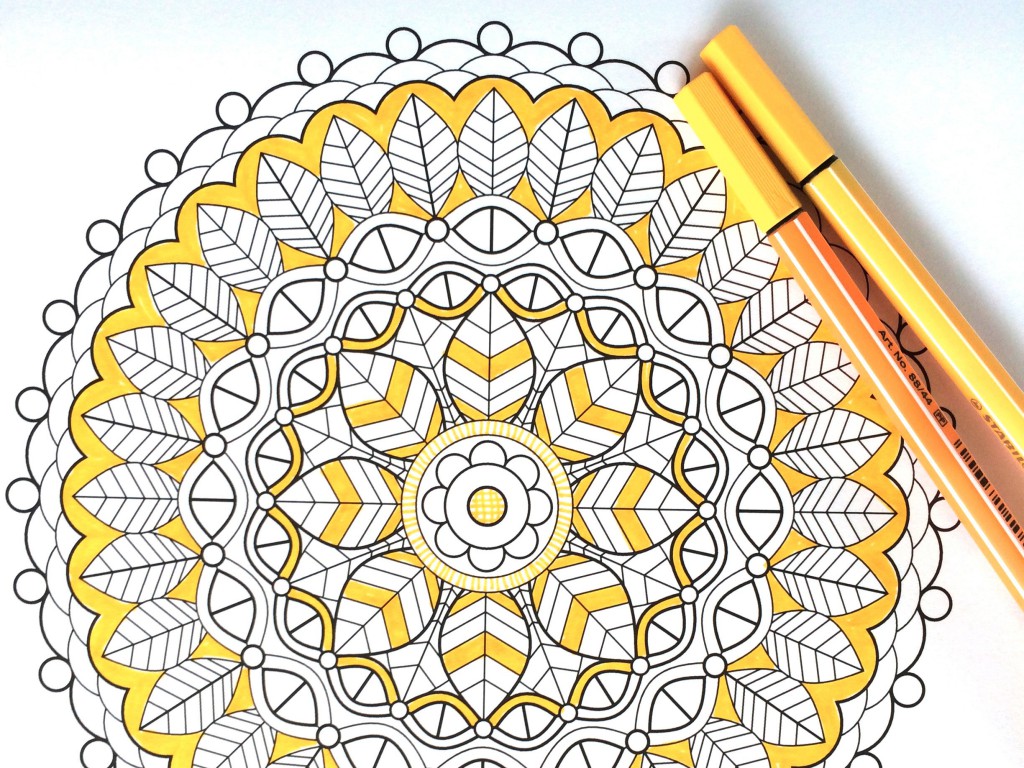 While people who are considered "good" at art keep in touch with their artistic pursuits, some even going ahead to make it their career choice, most people tend to let go of art once those mandatory school classes finish off. The reason for this is most often the fact that they weren't good enough according to their art teacher, parents, and/or peers. But the thing is, keeping in touch with your creative side (even if you don't have a "skill" for it) helps alleviate stress, boost creativity, leads to positive feelings, and also helps you process and deal with negative emotions better. Basically, it's something everyone needs.
Think of your body as a glass. It has a certain capacity, beyond which it cannot hold things. Now, as you fill this glass with water, the available space left to take in more, lessens. Once it's full, it's full. Anything you attempt to put in after this point will result in an overflow, and well, a mess. Your emotions are like that water. They need an outlet so that you have space for more. Art gives you a safe, harmless way to sort through and expend emotions that you probably don't even think you need to deal with.
And you don't need to be at your wit's end to consider this. This is ideal for every one, at any age. It doesn't restrict itself in any way.
So, here are some ideas that you can try out, until you find the type of project(s) that suit you best.
1. Sketching or Doodling
Remember how you used to fill up the back of your school notebooks with endless doodles, signs, and random lines drawn? Well, the kid version of you really knew what they were doing. Just 15 minutes of random doodling at the end of the day can slowly start to help alleviate stress. It's not only one of the easiest methods to apply, it's also the most cost effective if you're on a budget, because you can easily find paper and a pen/pencil around the house.
2. Adult Coloring Books
The importance of bringing a bit of color back in your life is so understood now that several companies have launched coloring books aimed specifically at their adult clientele. From complex mandalas, to fill-in classic artworks, the design ranges are large and varied. You can also find designs online, and just print them out. But you needn't worry, if you can't find any, any old children's coloring book works fine too. So time to dust off those old coloring pencil and sketch pen sets!
3. Bullet Journaling or Homemade Planners
Have a very busy schedule, and need to create an endless amount of to-do lists? Why not make a customized planner for yourself? With how-to guides readily available on all online platforms, find yourself an idea that suits you, and just create your own. You can make it as simple or as elaborate as suits you. From checklists, to mood meters, and calendars, you can use this method to take your work, and your commitments, and turn them into something pretty. Just make sure to add some color at the end of the day, once you've filled in all your data and appointments.
4. Hobby classes
This is, thankfully, pretty easy to do nowadays, as popularity of such classes is off the charts. As since the demand is high, so is the supply. Try your hand at different types of art, through any number of seminars, workshops or classes that are help in and around your neighbourhood. You can easily find listings online, or through social media. Just hit search. Activities can range from pottery classes, to embroidery workshops, to even a dance class or tw0!
Know the age old dialogue "I wish I was a kid again". Well, for a little while every day, you now can be. So hit pause on your worries, and pick up that pencil, pen, paintbrush, and get your art on! You might not necessarily be creating "beautiful" work, but you'll certainly be working towards a happier, calmer, and more beautiful you.