Music is our constant companion through the day. If we're not listening to music through our phones and IPods, we've got the radio on, or then we're humming a tune in our heads. Music makes a long, crowded commute enjoyable, a bad day at work tolerable and happy times tenfold more enjoyable. It's only fitting then that we have a day that celebrates music and reminds us how important music is in our lives. Today, we celebrate World Music Day, a day when streets comes alive with free gigs and pubs everywhere host music events. We've drawn up a list of cool things happening today, so if you want to feel the thrill of this melodious festival, do head over to one of these events happening in the city.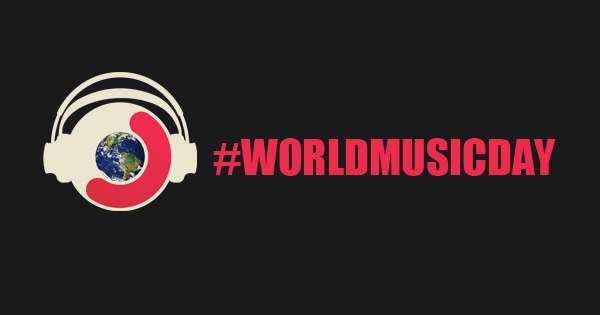 An Evening of Rhythm
Drummer Montrey Manuel puts together a percussion performance, but his instruments are a little different. He creates music out of recycled products and uses discarded tubes, paint cans, plastic bottles and pans to make music. So, if you're up for something musical and different, attend his 'Thaalavattam,' or circle of rhythm, happening at Anti-social (Khar West) on the 23rd of June at 8 pm.
VH1 Relay
VH1 has put together a playlist that pays tribute to the best of the best in music. Today, from 8 am onwards, some of your favourite tracks will play back to back. So, if you're lounging around at home, flip to VH1 and then hide the remote for the rest of the day. If you're going to be in office, ask the receptionist to leave VH1 on and catch a glimpse of your favourite artists whenever possible.
Semi-classical Tunes to set the Mood
Classical music is perfect for the monsoons. Melodious ragas complement the sometimes sombre sometimes sublime mood of this season and rainy days more beautiful. Soma Ghosh, who performs the Benaras style of semi-classical music will be rendering some beautiful ragas from the Malhar family at the NCPA, experimental theatre on 24th June at 6.30 pm. For more details, check the NCPA website.
Free Music throughout the City!
If your pockets feel too light, worry not for the NSPA brings you good music for free. Our artists are stationed everywhere in the city and they put up melodious multi-genre performances. You don't have to shell out a penny to be part of these performances. All you have to do is inch closer and sing along with the artists!
To know where our artists will be performing, visit this link: NSPA Events
Cine Concert – With Les Mélodies de Nirbaak
Attend this concert to experience what it felt like in the olden days, when silent films ruled the cinemas. In those days, musicians would perform live the music composed for the film. Les Mélodies de Nirbaak, this music group will be recreating this experience by playing live music for four George Méliès films – A trip to the Moon, Blue Beard, Joan of Arc & the Kingdom of Fairies.  The event will happen at the Godrej theatre at the NCPA on the 23rd of June at 7 pm. For more details, visit the website.
Well, Happy World Music Day folks! Make the most of today.