The sculptures that find their way into museums are usually elegant and beautiful to look at. Proportionate bodies support attractive faces and an other-worldly charm emanates from these lifeless forms. But, there are artists who aren't fans of conventional standards of beauty. They use their talent to shock and startle viewers. Here are some really bizarre statues from around the world!
Goslar Nailhead, Germany
This creepy statue is situated in front of the Town Hall in Goslar, Germany. Sculpted by Rainer Kriester in 1981, it is said to act as an allegory of being at the mercy of overwhelming powers. No wonder the nails pierce the head is such a brutal fashion!
Giant Hand, Chile
Four fingers and a thumb stick out of the desert sands in Atacama. Depending on how you see it, the hand appears to be reaching out to the sky or sinking to the bottom of the earth. This 11 meter tall gigantic hand was built by Chilean sculptor Mario Irarrázabal in the early 1980s.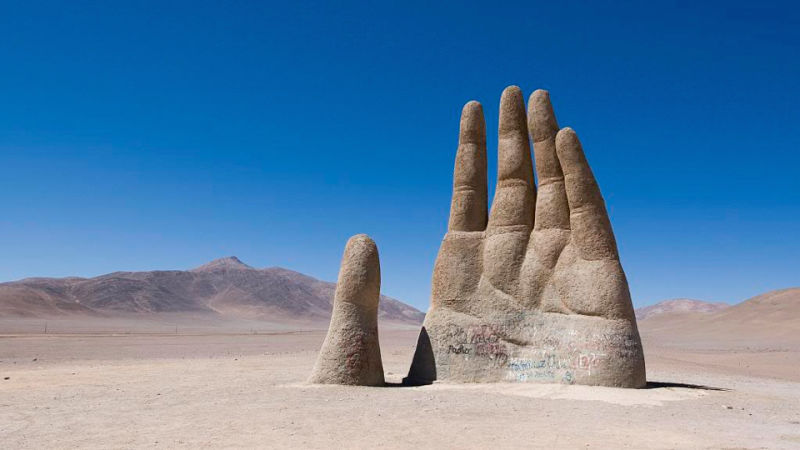 The Awakening, National Harbour
An over 70 foot tall giant appears to struggle to extricate himself from his sandy prison. As though frozen in a photograph, his partially-freed body sticks out of the earth. His fingers are curled and his mouth hangs open in a silent scream. It seems as though he would come charging at us if he did succeed in fleeing his subterranean prison. The sculpture was created in 1980 by J. Seward Johnson, Jr.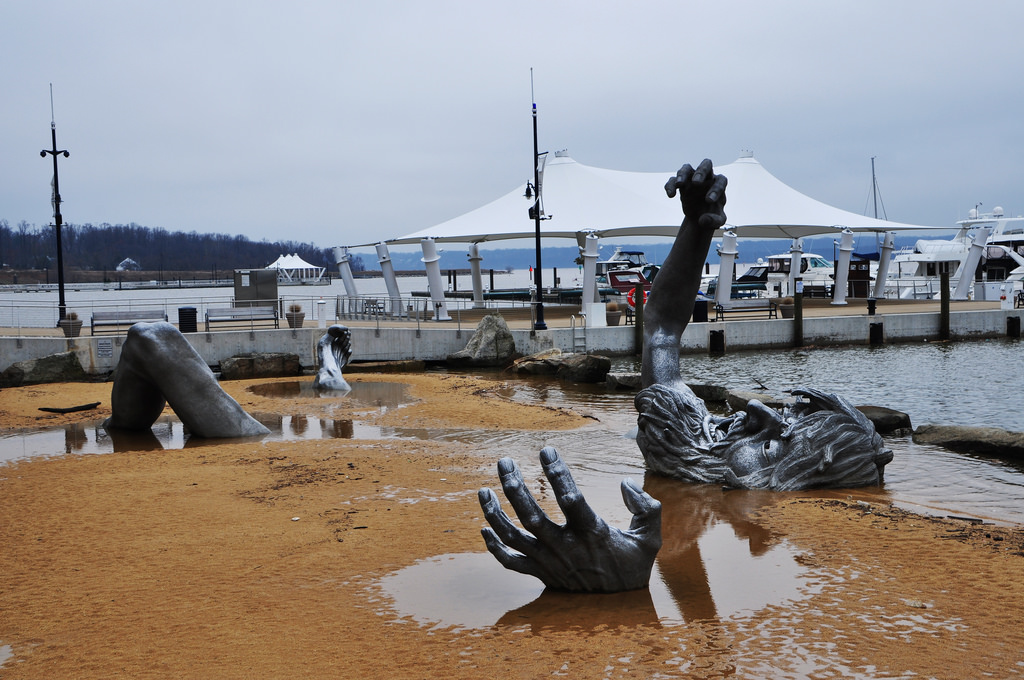 The Giant Eyeball, Dallas
Chicago-based artist Tony Tasset created this veined eyeball as a symbol of knowledge and power. The sculpture is 30 feet tall and has been made from fiberglass, resin, oil paint, and steel.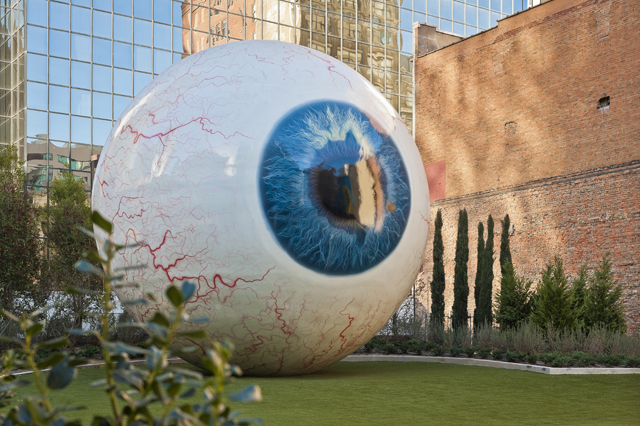 Image courtesy: Michael Cagle
The Headington Shark, Oxford
Designed by sculptor John Buckley, the shark is said to "express someone feeling totally impotent and ripping a hole in their roof out of a sense of impotence and anger and desperation… It is saying something about CND, nuclear power, Chernobyl and Nagasaki." The sculpture was installed on the 41st anniversary of the Nagasaki atom bomb drop.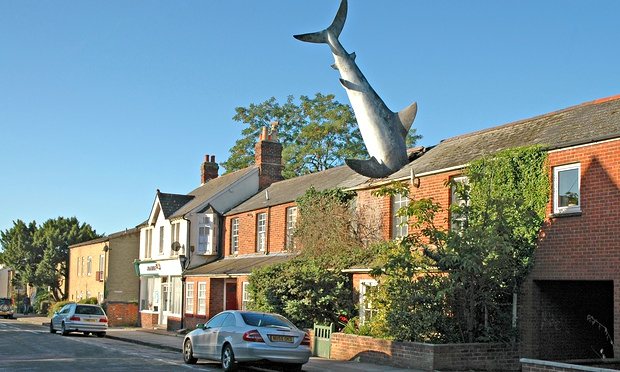 Image courtesy: The Guardian