When we see our icons on stage, singing away to a cheering crowd, we feel jealous. We wish we had the same 'fate.'  Most of us forget that these stars too have a long journey of struggle behind them. Almost none of them earned success and fame overnight. In fact, many of them didn't start off as playback singers. They initially worked odd jobs, providing backing vocals sometimes and creating ad jingles other times. But, they diligently worked towards their dream and slowly but steadily, made it to the top. Don't believe us? Well, here are some singers to started off by doing just these things. You won't believe that these jingles have been composed by them!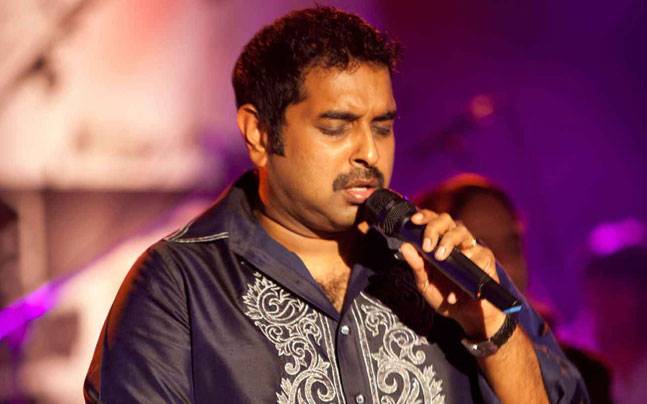 Image courtesy: Sankar Mahadevan
KK
KK is known for hits like 'Yeh Pal,' 'O Meri Jaan,' 'Soniye' and many more. But, he started off his career singing ad jingles. He has sung more than 3,500 jingles in 11 Indian languages in the years prior to getting a break in the playback industry.
He was also the voice behind the popular Hero Honda ad jingle 'Desh Ki Dhadkan.'
Caralisa Monteiro
Remember that melodious song that played at the end of the movie 'Rock On,' as we were told about the after-stories of each of the band members, the song was titled 'Phir Dekhiye' and was sung by Caralisa Monteiro. She has also sung the timeless 'Jaane Kyon' from the movie 'Dil Chahta Hai,' and 'My Dil Goes Mmmm' from the movie Salaam Namaste. Before becoming a playback singer, Caralisa lent her voice to over 4000 ad jingles and voice-over projects!
She's the voice behind this famous Limca ad jingle!
Suraj Jagan
He rose to fame with the song 'Give me some Sunshine,' however, prior to this, he created ad jingles. The famous Hutch (now Vodafone) ad jingle 'You and I in this Beautiful World,' has been sung by him!
Shankar Mahadevan
He's given us timeless hits like 'Urvasi Take it Easy,' 'Kay Sera Sera,' and the unforgettable and inimitable 'Breathless,' but her too started off his career singing ad jingles. In fact it was a Dairy Milk commercial that led to him being recognized as a singer!
Amit Trivedi
He's touted to be the next A. R. Rahman of our industry and has mesmerized us with his scores in Dev D, Udaan, Queen and several other movies. However, before achieving fame, Amit worked on ad-jingles as well as background scores for TV serials and theatre!
Here's a fun fact – He composed the catchy ad jingle for the famous IDEA Honey Bunny ad!
So, if you've not yet got the job of your dreams and are still working backstage, it's okay, carry on. Your claim to fame will arrive soon!