Street art is not just about being beautiful, it's about making a statement. Something catchy, rebellious or even risque is what's preferred. Also, since you end up painting on walls, stray objects on the streets, you don't always get a smooth canvas to showcase your art. You have to be resourceful and make the most of what you have. Some really clever artists use the unsightly details in the vicinity to create captivating, humorous images.
This intelligent piece transforms a stray water pipe into a straw!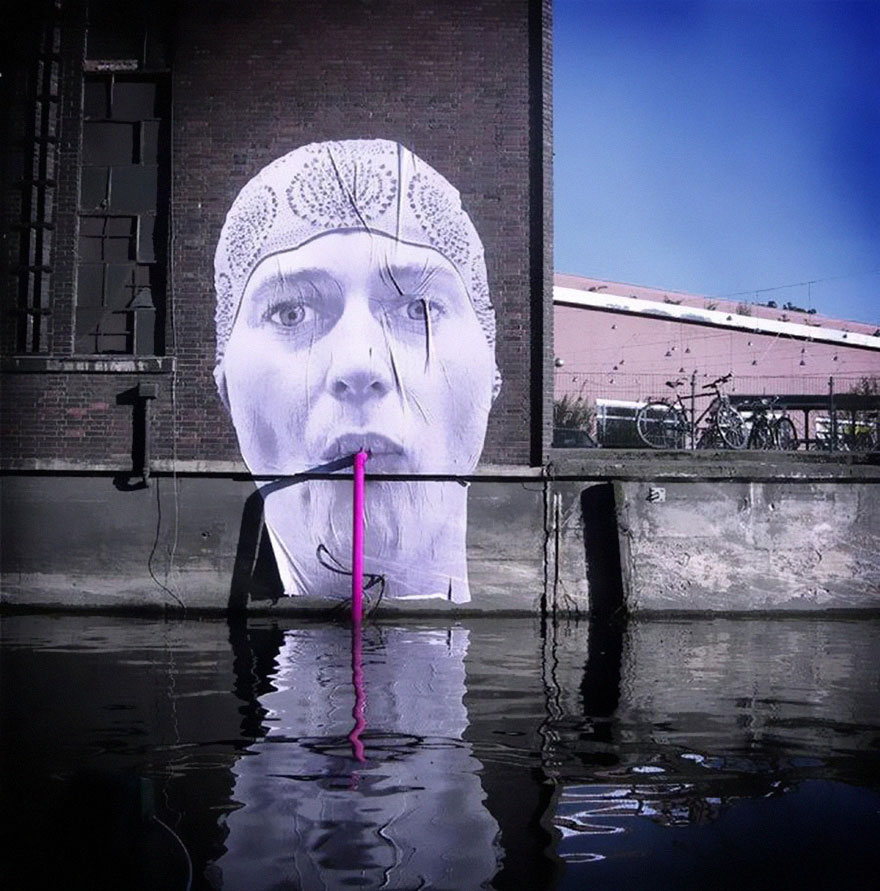 Anyone who's loved Stanley Kubrick's 'The Shining' cannot not marvel at this art work!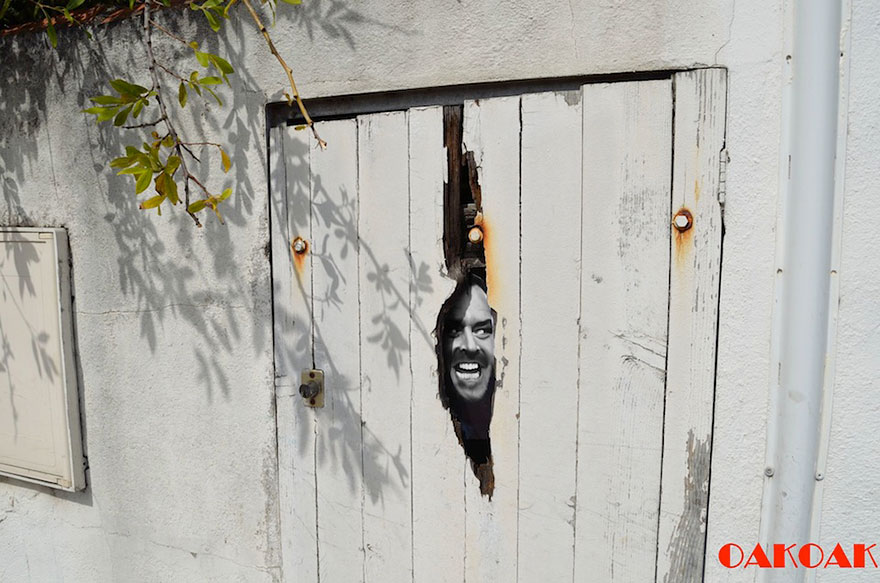 The difference such a small drawing can create!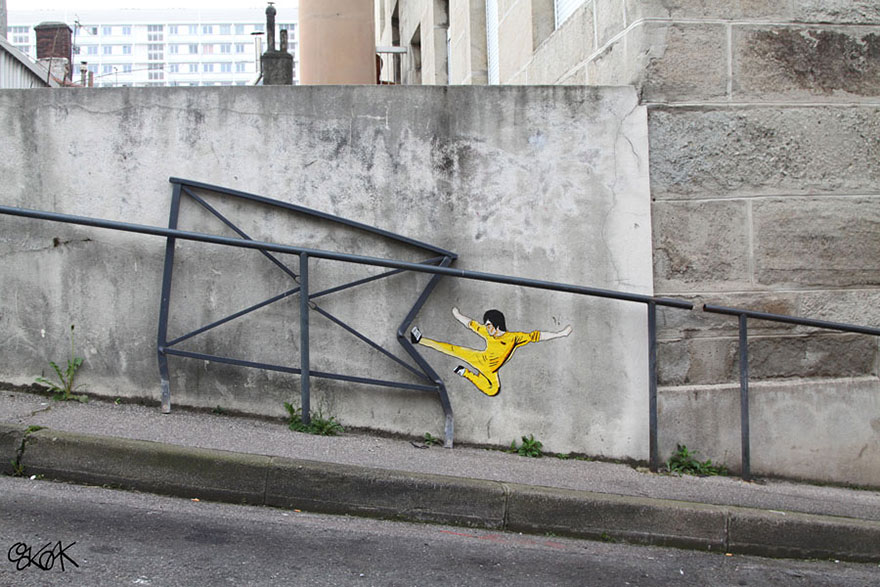 Spidey swings from a crack in the wall!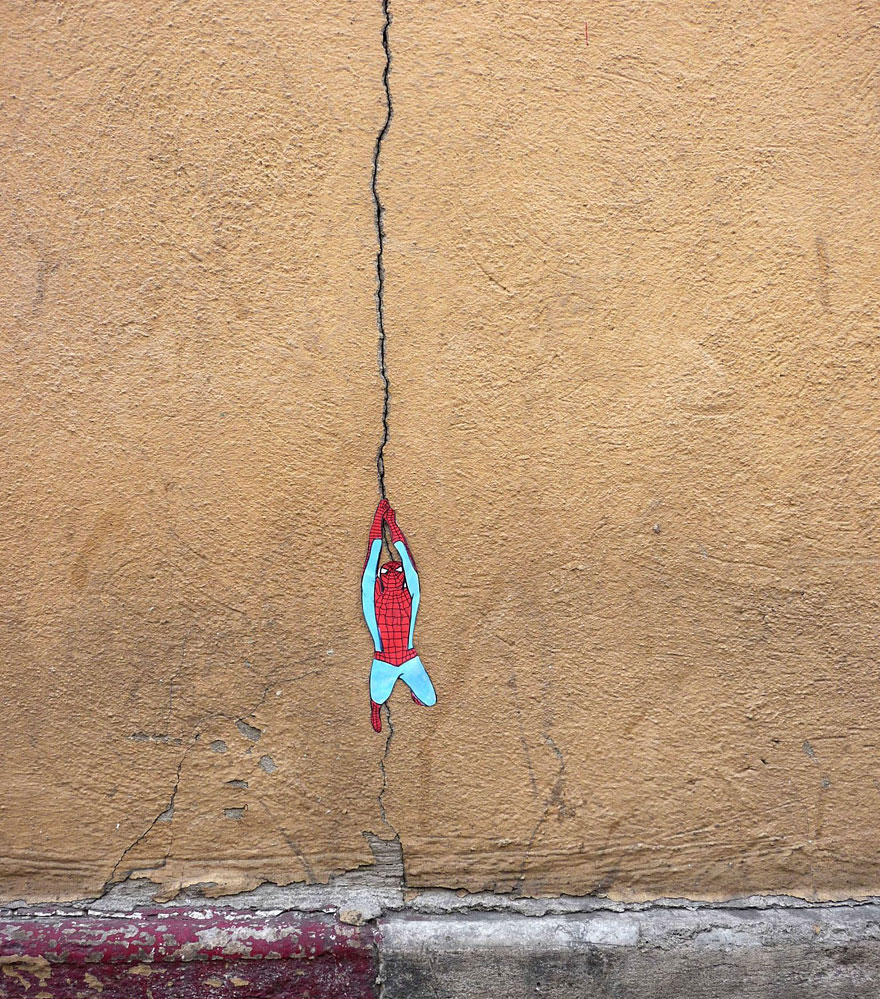 Isn't this the perfect way to teach math problems?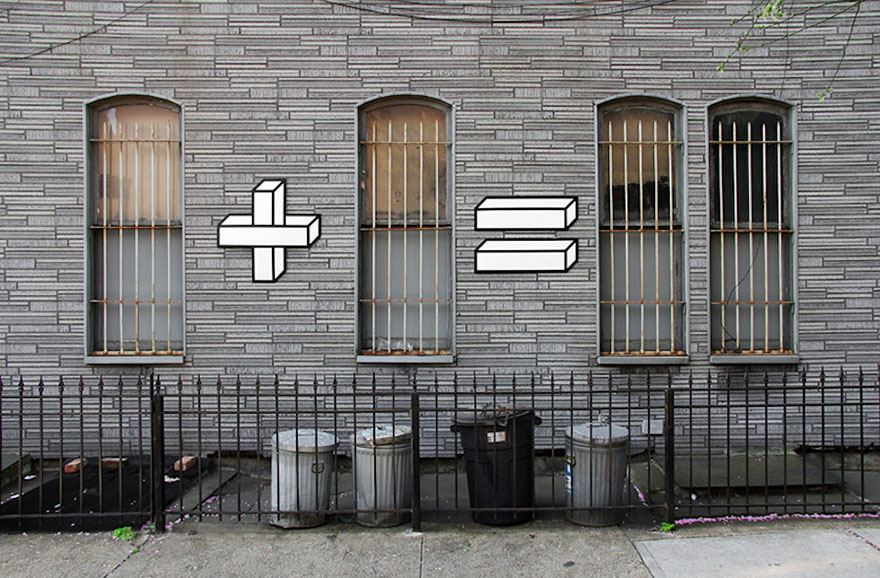 Hope we see something like this is the city too, right?
Bandra's Chapel Road has a lot of street art too. Check out these little-known wonders here: Chapel Road: The Most Badass Lane in Bandra!