Filled with mundane chores, the week ahead can seem extremely dull and depressing. However, head to a fun event after work even once during the week and you're sure to experience a mood boost! This strategy works for us, always, and so we suggest y'all do the same. Wondering which events are worth checking out? Here's a list of the best happenings in the city this week: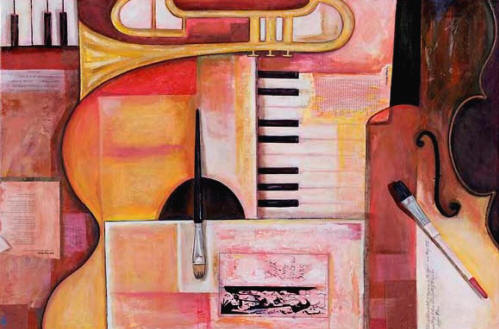 Image courtesy: the department blog
Bringing out the poet in you
The Big Mic presents its 60th edition of poetry readings and performances. There will be a stage, a mike and an appreciative audience. So, if you think you right good rhymes, head towards the HIVE today, before 8.30 pm and get your compositions along with you. Get a chance to perform your favorite verses in front of fellow poetry lovers! For more details: Poetry on the BIG MIC
Dramarama!
Set in a small neighborhood in Madhya Pradesh, 'Aaj Rang Hai', is a play that delves into the lives and attitudes of those residing in the neighborhood while also giving us a glimpse into the rich tapestry of Indian Classical music and its secular leanings. Get better acquainted with Hazrat Khusrau's poetry, life and philosophy through this play.
For more information: Aaj Rang Hai
For chuckles & belly laughs
Let three amazing comedians, Daniel Fernandes, Azeem Banatwalla, Amogh Ranadive regale you with their wise cracks and witty one-liners. Head towards Canvas Laugh Club on the 22nd and 23rd of July, 8.30 pm onwards to get your fill of rib-tickling jokes. To book tickets and more: Best in Stand up Comedy
For melodious evenings:
Music lovers, thought we left y'all out? No way! NSPA artists will be putting up performances all around the city, and the best part is that there performances are free. So, head towards these venues to enjoy some wonderful live performances: NSPA events
Well, we hope these fun happenings help you enjoy a fun week!