My whim to explore wall art in Bandra took me to the very quaint and beautiful Chapel Road. There, I came across countless examples of street art, from cheeky graffiti pieces to expansive, elegant murals. (To view my finds, follow this link: Chapel Road: The most Badass Lane in Bandra!) Having always been a fan of graffiti, I was familiar with the subversive and startling style of these vibrant scribbles. However, I realized I didn't know much about wall murals and decided to do a quick study to up my knowledge about this time-consuming but beautiful painting style. I found so much information on this form that I decided to write a post about it. Here's what I've discovered.
Let me begin by communicating the purpose of wall murals. Many people, including myself, have often wondered why artists take pains to create such huge paintings on dilapidated buildings or an obscure wall somewhere. Aren't paintings supposed to be displayed inside respectable spaces, like in an art gallery or museum? Well, the main purpose of creating wall murals is to break this misconception. Wall murals come under street art and aim to make art accessible to the common man. Thus, one doesn't have to pay a fee to view these paintings for, having been created in a public space, these paintings can be accessed freely and easily by all. It also fulfils another purpose, that of communicating a social message or representing a community ethos. Wall murals also help beautify a space and are hence painted on architectural structures that are no longer pleasing to the eye. Another interesting aspect of wall murals is that they are designed to blend into their surroundings. They often interact with elements in the surrounding to acquire a deeper meaning or aesthetic quality.
Taking from the project 'Murals of Faceless Figures' by artist Seth, the murals in this series aim to depict the disconnected relationship children have with their chaotic, globalized environments.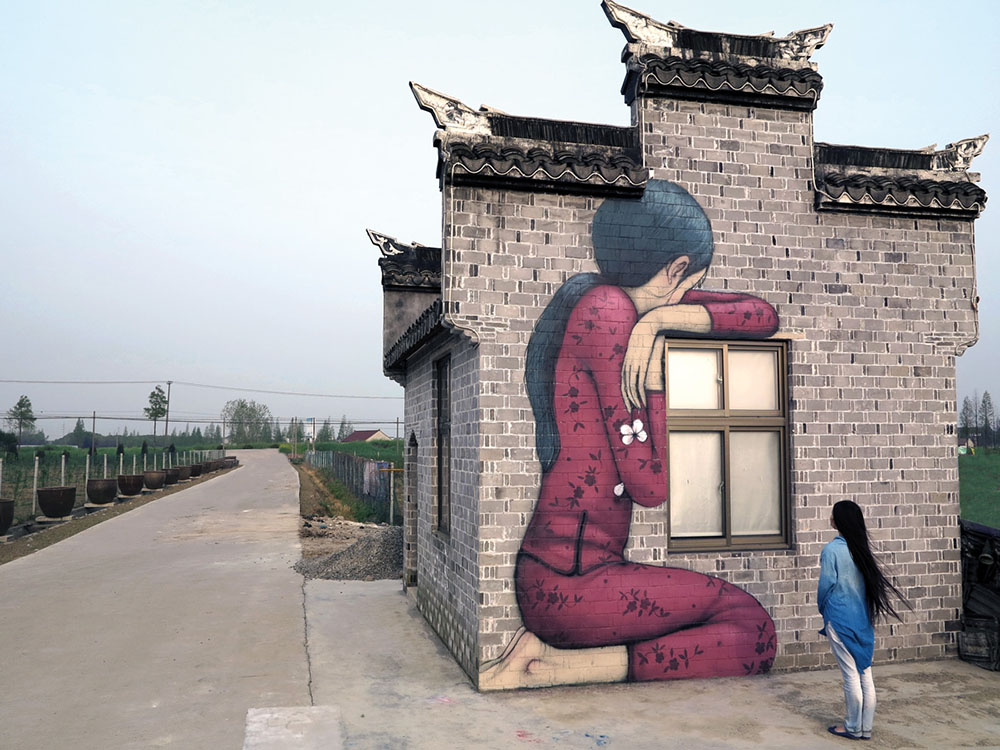 Image courtesy: Art People Gallery
The art of designing wall murals isn't a recent phenomenon and apparently, has been around for ages. Traces of wall murals have been found on the walls of caves and some of them are believed to have been made almost 3000 years ago. One can still discover them inside the mysterious spaces of Egyptian tombs, Minoan palaces and even inside the legendary Roman town-city Pompeii. Closer to home, several murals have been discovered in Kerela, inside temples, churches and palaces. Most of these murals have been painted between the 9th and 12th centuries CE. What ushered the art of painting wall murals into contemporary art repertoire however seems to be the Mexican muralism art movement. This art movement, which kicked off in the 1920s, made use of wall murals to promote social and political messages in a bid to reunite the country under the post Mexican revolution government. The impact these massive public paintings had is immense and seems to have created waves not just in Mexico, but a ripple effect was felt through the Americas, including the United States. This painting style quickly gained a fan following in the art world and was soon being used to make political statements, build community dialogue and beautify the urban landscape. Even brands like Red Bull, Nike and Cocoa Cola have used wall mural advertising to reach out to young consumers and thereby, have popularized wall murals and street art among the youth.
Murals are made using different techniques. Some aim to preserve colour for a longer time while some focus of utilizing a smoother canvas for painting. In the Fresco painting style, the plaster on walls and ceilings are used as a canvas. In the Buon fresco style, pigment is mixed in water and is then applied on a thin layer of fresh, still wet, lime mortar or plaster. Murals made using this technique have a longer shelf life. Fresco-secco paintings are done on dry plaster (secco means dry in Italian).Since the plaster is already dry, painters make use of a binding medium to get the pigment to stick to the wall. The Mezza-fresco technique involves painting on semi-dry plaster. There are also techniques that involve creating a painting on a portion of canvas, tile, glass, ceramic or porcelain and then installing these fixtures on a wall.
Here are some examples of beautiful wall murals, each painted for a unique purpose:
North Korea is dotted with wall murals that glorify the regime or propagate a staunch communist ethos. Since wall murals are easily accessible to the public, they become lucrative spaces for disseminating propaganda.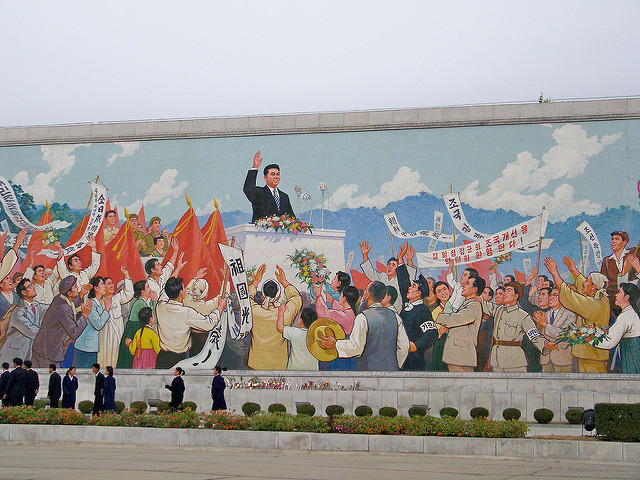 Image courtesy: Flickr
Lodhi Colony in Delhi was recently transformed into a hub for street artists, thanks to the St+art Street Art Festival.  Beautiful murals have been painted on several walls here, and each mural conveys a different message.
Image courtesy: Better India
(Read their full article on Delhi's St+Art Festival here: http://bit.ly/1TfNvyc
Wall mural from Toronto, Canada.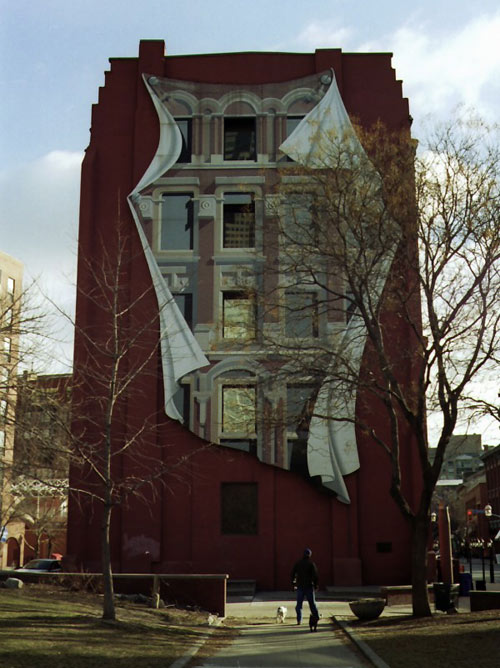 Image courtesy: cartridge save
Spotted in Montreal, Canada, this mural pays tribute to the music scene in the area.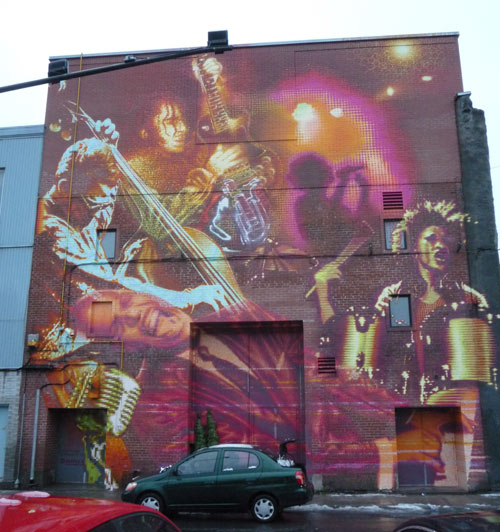 Image courtesy: cartridge save
A wall mural painted on a street in Spain. Guess the brand, anyone?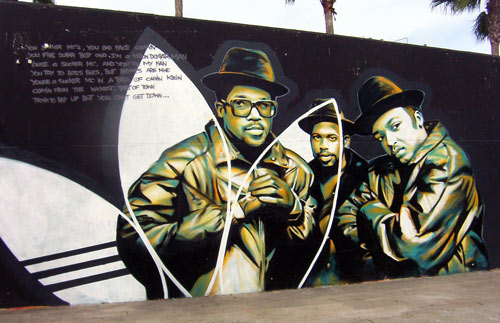 Image courtesy: cartridge UK
Well, I hope this article has helped you discover a wonderful and egalitarian form of wall art. The next time you visit a new city or place, keep an eye out for these breath-taking pieces. They shouldn't be too hard to find.