After our opening on the 2nd of October, almost a week has passed by now and our first week at the Tube has been nothing short of exciting. Not a day goes by without something interesting happening. Whether it's the wonderful line-up of performances, random strangers trickling in to inquire about the café or our artists meeting up to jam, there's something fun happening all the time here!
In this week, we had the owners of a start-up called 'Vagabond' come in to use the café as a brainstorming space.  These young entrepreneurs, cool as cucumbers in their shorts and Tee get-up, met up here to chat about plans for their business. We also had a group of parents enquire about workshops that could be held here for kids. A couple of journalists and bloggers too paid us a visit to enquire about the goings-on here and we were delighted to talk to them about the café! Apart from this, we had a regular line-up of melodious performances by NSPA artists. Every evening, between 4 – 8 pm, the café would come alive with the sound of instruments and voices, weaving musical notes that calmed the senses. Here are some pictures from the last week.
Gladson Peter is one of the NSPA's most colourful performers. He always comes armed with more than one instrument. Here, you can see him play the guitar, harmonica and Ghungroos simultaneously. The blinking goggles are for added effect!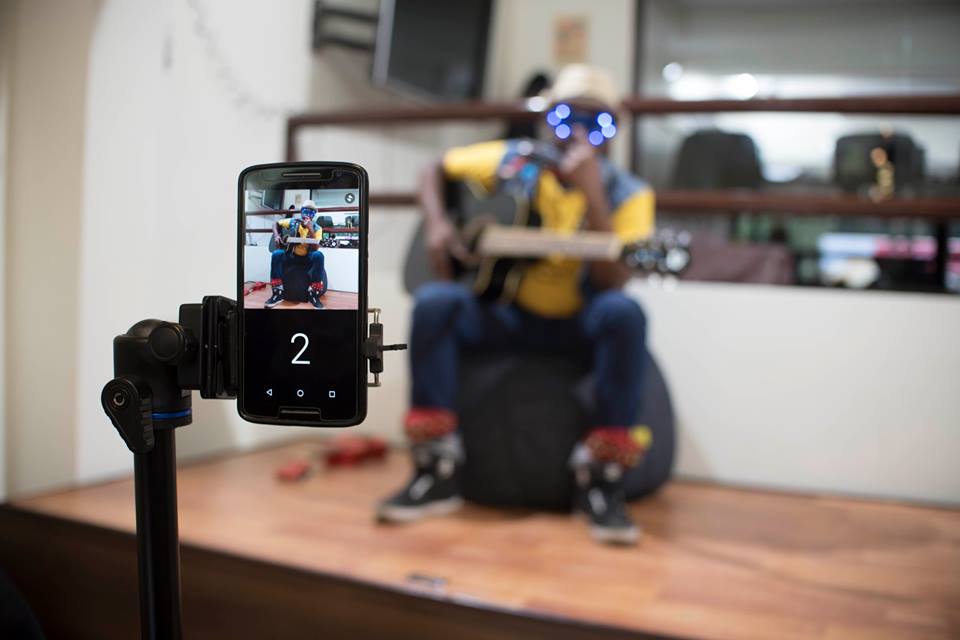 After their respective performances, a couple of our artists decided to jam together. From Sufi tunes to popular folk numbers, they played and practiced to their hearts content.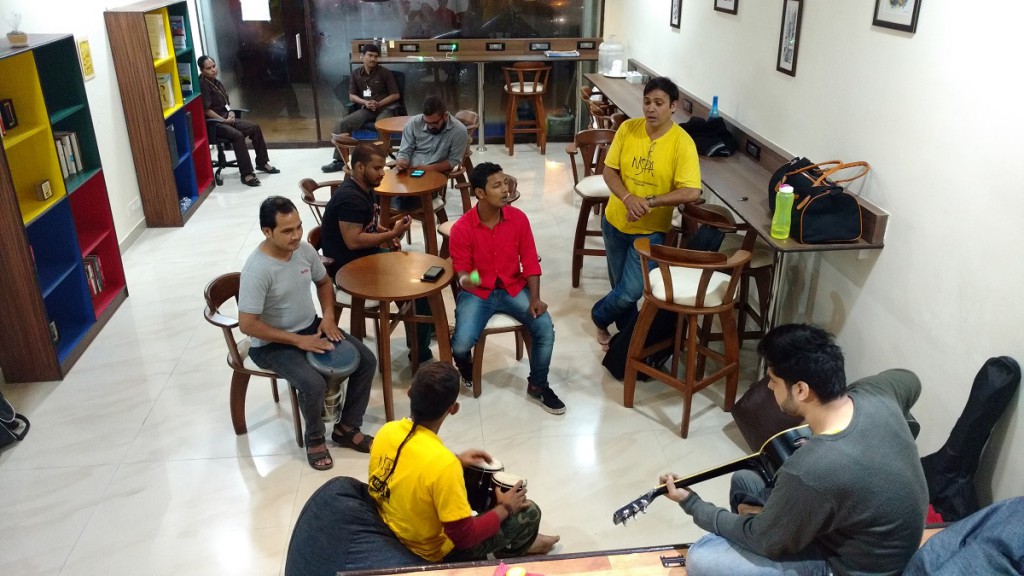 This wonderful violin-bongo performance was absolutely soothing and a pleasure to listen to.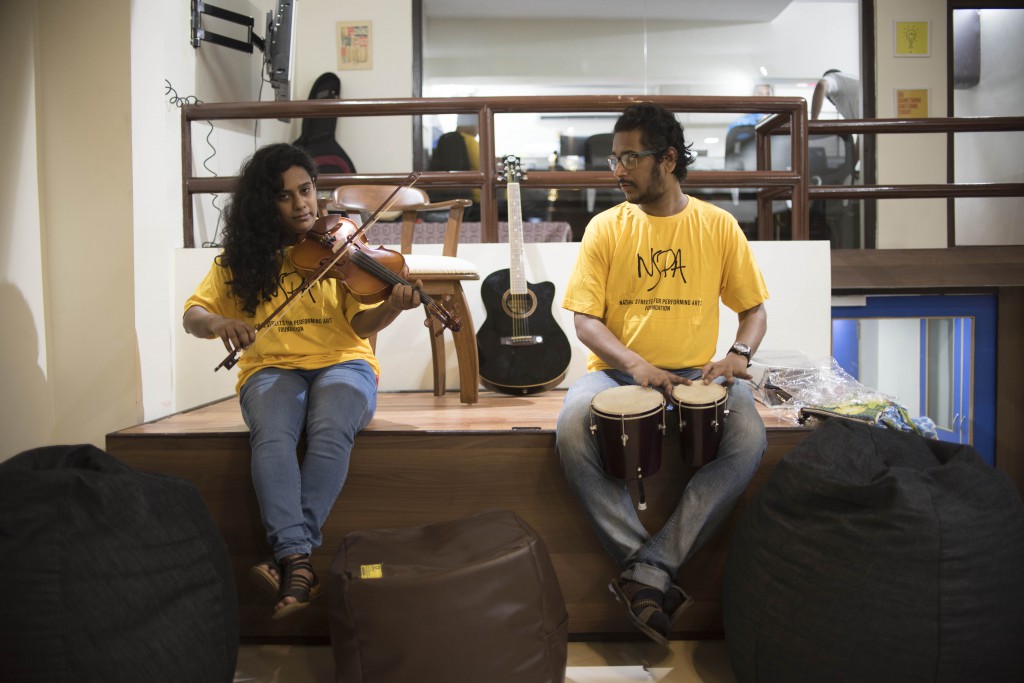 And here's a pic from our opening. Two NSPA artists put up a Marathi folk performance at the cafe.