There's a song for every weather and summer, most certainly, has a lot of songs around it. The stifling heat can sometimes be too much to handle, but then again, this season does offer us some fine things, like mangoes and a chance to dress really light and of course, holidays! Summer breaks are the best for they give you a chance to escape from monotony and explore adventure! Here are some popular songs that talk about this season. They also make perfect additions to your summer playlist!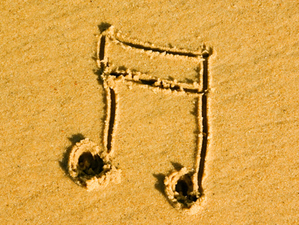 Image courtesy: Tuttle Music Studio
Walking on Sunshine (Katrina and the Waves)
This peppy number is almost a metaphor for summer exuberance. The fast-paced beats make this a perfect number to jive to at a summer party. If you need a quick mood fix on a hot summer day, this is the song to play on repeat. Soon, you'll be walking on sunshine too!
Ain't No Sunshine (Bill Withers)
Billy Withers is most likely singing about a wayward girlfriend, but it could also be a song about the summer sun. "Ain't no sunshine when she's gone, It's not warm when she's away." Remember this the next time you curse the summer heat.
You are my Sunshine
This melodious country song was first performed by Jimmie Davis and Charles Mitchell. Since then, it has been covered by a number of artists, from Nat King Cole to Johnny Cash to today's turntable scratching DJs. Listen to any version, for the song just doesn't lose its charm.
Summer Holiday (Cliff Richard)
This lilting song is perfect for a long summer drive. The lyrics too are fitting for the laid back pace of a hot summer day. Sing along with Cliff as he tells you,
"We're all going on a summer holiday
No more working for a week or two
Fun and laughter on our summer holiday
No more worries for me or you
For a week or two."
Here Comes the Sun (The Beatles)
This song is considered to be one of George Harrison's finest compositions. The optimism of the song can put a spring in anyone's step. Escape the boiling cauldron-like conditions and all the irritation that comes with it by listening to this lilting song that will make you feel as cool as a cucumber!