The monsoons are here, well sort of, and it has already begun working its magic on us. Don't we just enjoy those walks in the rain or curling up on the couch and watching our favorite movies all day? That's why this season is so enjoyable, it makes us feel poetic and profound. Don't be surprised then if you suddenly find yourself wanting to pen down a poem or find the chords to a self-written song. If you can feel the creative push, we suggest you allow yourself to succumb to it. Here are a few tips to help you enhance that positive feeling and channelize it into creating something worthwhile.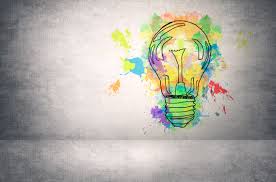 Image courtesy: natural training
Take a walk in the rain
Never underestimate the power of this simple activity. A slow walk in the rain (with or without your umbrella, whatever rocks your boat) will make you feel rejuvenated and happy. Somewhere along your stroll, that word you've been desperately trying to get or that perspective you've been trying to dig out, will hit you and voila! A Eureka moment right there!
Rest your forehead against cold glass
Know how your window glass gets foggy and ice-cold during a heavy downpour? As kids, we loved using these misty screens to draw out our fantasies, well, who says you cannot do this anymore! However, if you want to get those creative juices flowing, rest your forehead against the chilly glass and listen to the sound of falling raindrops. Enjoy the cool calmness and soothing pitter-patter of falling rain.
Listen to a song/ read a poem that moves you
Now, this might sound cheesy, but no matter how much of a 'macho guy/tough girl' image you put on, there is going to be that one song that get's you all sentimental. Do yourself a favor and listen to it, let the emotionality wash over you and allow yourself to feel the music. The same applies to poetry.
Looking for a good poem to read up on? Here are 5 powerful ones we could think of.
Also, here's a video of a melodious performance to enjoy on a rainy day:
Well, we hope these tips help you feel creative and pen down all those wonderful thoughts that have been swimming around in your head.