Valentine's Day is just around the corner, and QTube Café is all set to celebrate this day of love. But, we believe that love of all kinds should be celebrated, including your love for the arts! So, we have some amazing events lined up for next week to help you celebrate creativity and kindness. Do mark these dates, so that you can be a part of these fun events!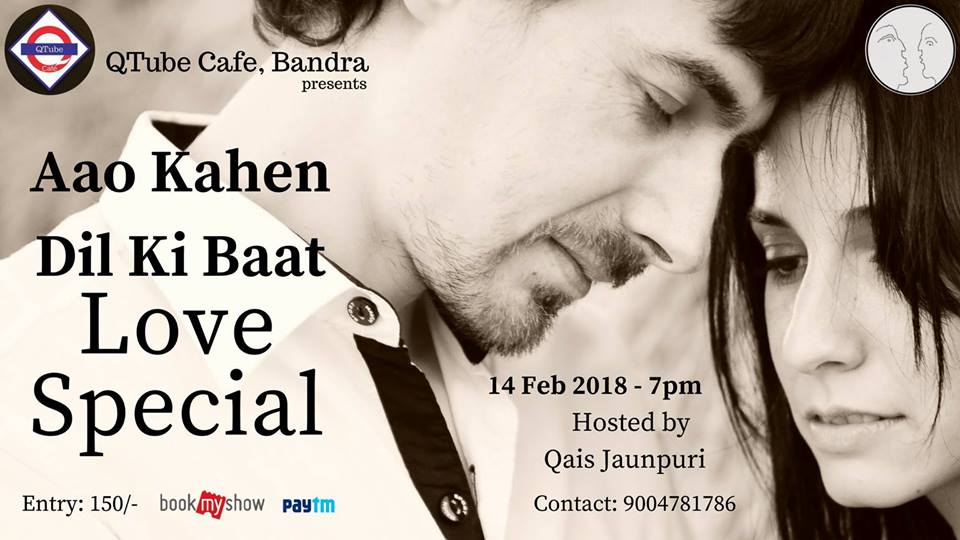 Sunday, 11th Feb
Comedy Open Mic by Bhayanak Bakra
The event will be hosted by a stellar comic and will give upcoming comics a chance to connect with the crowds and utilise stage time.
Time: 7 – 9.30 pm
Entry: Rs. 200
Wednesday, 14th Feb
Aao Kahen Dil Ki Baat – Love Special
We all have, at least one person in our life, to whom we want to say something, but always stop ourselves because of shyness, hesitation and fear. Here, you get, an opportunity to speak in public, and say, whatever you want to say. Come to share your own special experiences of love or listen to others share theirs!
Time: 7 – 9pm
Entry: Rs. 150
Sunday, 18th Feb
Mumbai Harmonics
Harmonica based Musical Event by Mumbai Harmonics. Mesmerizing nostalgic tunes of Hindi Films and Western songs of yesteryears played on Harmonica by stalwarts and the young Harmonica players of Mumbai.
Time: 10 am – 3 pm
Entry: Free
Have a good week, all!