Fountains are these mesmerizing, watery wonders that can make your worst days seem better. If you're having a terrible day, trace your way to a nearby fountain and plonk down next to it. The soothing sound of gushing water and the occasional spray of cool mist will automatically alleviate your mood. Apart from effecting emotional landscapes, fountains also impact geographical landscapes, infusing streets and city centres with an ethereal beauty. That's probably why local governing bodies invest a lot of money and thought in these mammoth showers. Some authorities go the extra mile by inviting renowned artists and architects to conceptualize and design fountains for their town. Here's what happens when the creators do a great job. Get on a plane and visit these 5 most creative fountains in the world!
The Big Giving Fountain, London
Located south of the Hungerford footbridge, this whimsical fountain has been designed by a German artist called Klaus Weber. The crazy structure has weird rock people spew water from a number of orifices.
Crown Fountain, Chicago
This fountain isn't your run of the mill structure. While some might use the term 'avant garde' to describe this fountain, others have preferred the word 'tacky.' The fountain has a floor made of black granite while two humungous glass brick towers flank its ends. The towers use LEDs to display the faces of visitors and residents.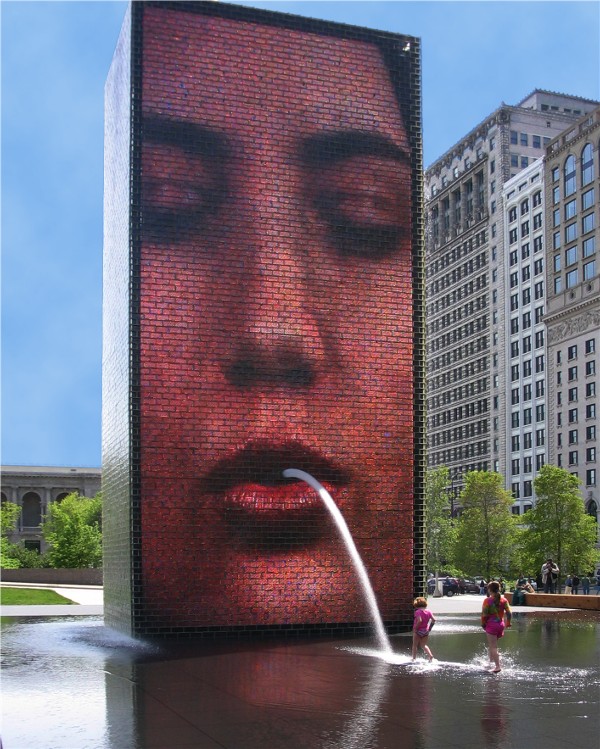 Toilet Bowl Waterfall, China
Originally designed for a pottery/ porcelain festival, this fountain is built out of 10,000 recycled toilets, sinks and urinals. These ceramic structures line a wall that is 100 meter long and 5 meters high. This installation was created by artist Shu Yong, who, along with his team, took 2 months to set up the piece. The urinals and toilets are connected to a tap which is turned on to flush the toilets periodically. This leads to a cascading waterfall that amuses and delights onlookers!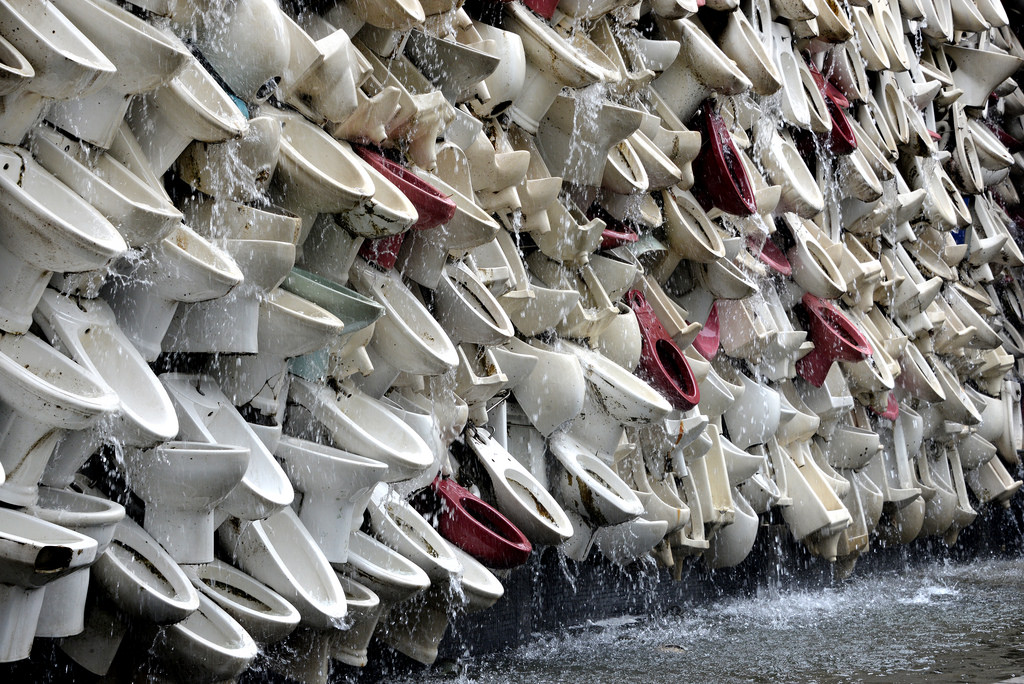 Stravinsky Fountain, Paris
Designed by sculptors Jean Tinguely and Niki de Saint Phalle, this whimsical watery work features sixteen sculptures, all equally curious and colourful. The sculptures move and spray water into the shallow basin.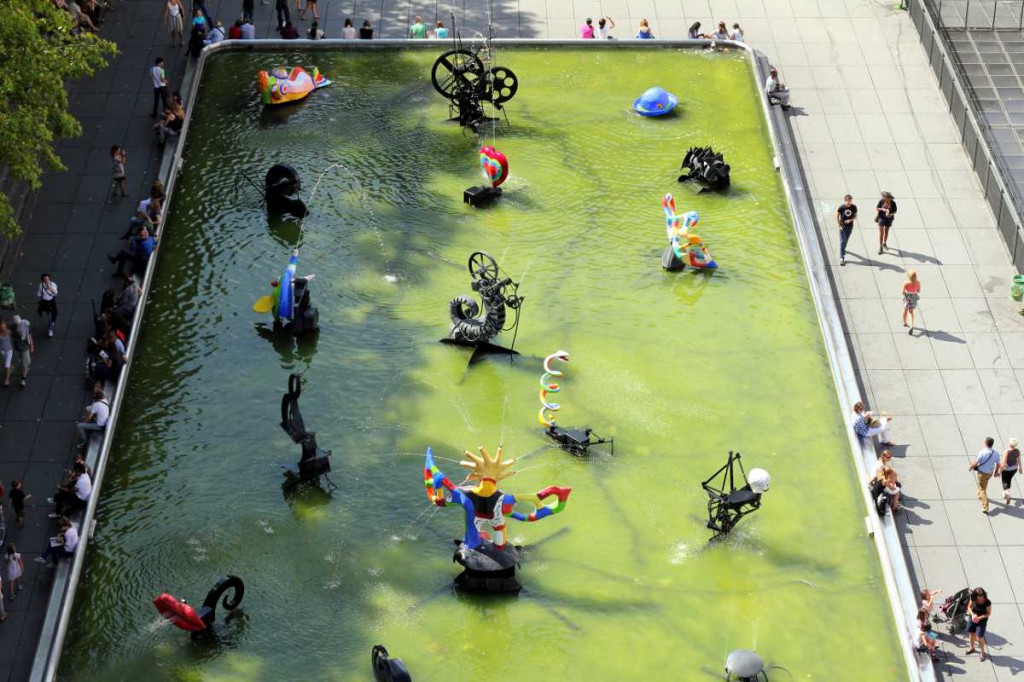 Image courtesy: Travel Magazine
Osaka Station Fountain, Japan
A cascading water fall seems to be imprinted with luminous floral patterns and moving shapes. This waterfall can be best appreciated if seen in action!