QTube Café is a great space to hang out in. While the cool interiors offer respite from the blistering summer heat, free Wi-Fi, books and board games ensure boredom doesn't ruin your time here. Plus, a delightful cup of coffee is served to refresh and rejuvenate your senses. The best part though, is that you can spend hours here without having to shell out a penny. However, this place isn't only a great hangout spot, it's also perfect for hosting events. "But why at a café?" you may ask. And the question is a valid one, given that there are so many spaces in Mumbai that specifically cater to events. But, hardly any of these spaces allow you to host an event for free, right? Well, that's what QTube Café allows you to do and this is why this Café is perfect for intimate, small-scale gatherings and events like book readings, open mics, art workshops and lots more. Read on to know some other reasons why this space is ideal for hosting events.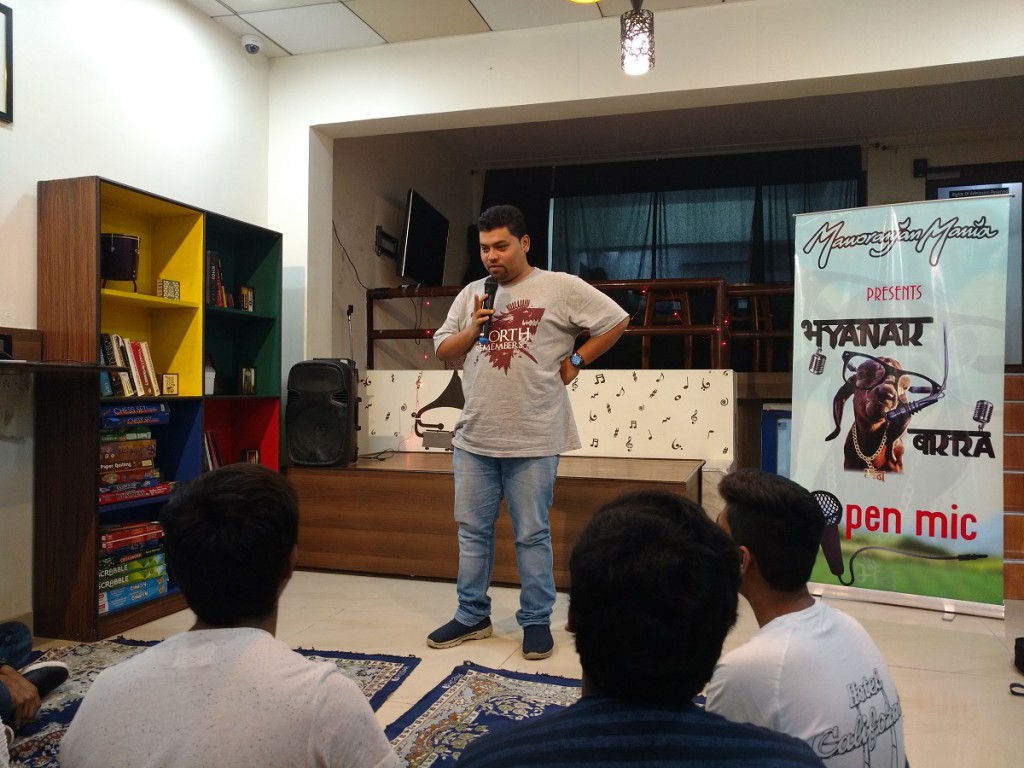 'Bhayanak Bakra' organized an open mic for upcoming comedians at QTube Café.
Perfect Ambience
For your attendees to feel comfortable, the ambience of the space you're organizing the event in needs to be warm and welcoming. Clinical perfection is intimidating while gaudy ornamentation can be overwhelming. QTube Café's interiors boast of elegant paintings, doodles and music-themed wall art. Plus, soothing yellow and white lights diffuse a warm glow indoors. Your attendees are sure to find the space relaxing and inviting.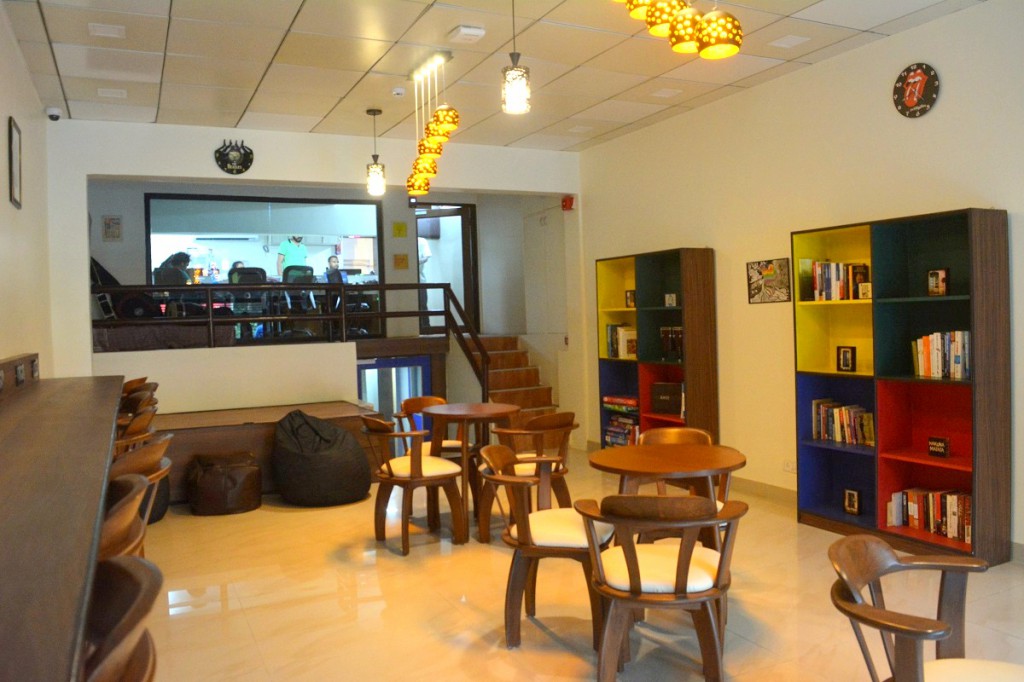 This is what we are talking about!
Lots of Free Stuff
Organizing events can be an expensive affair, especially if you factor in costs for snacks and refreshments. At QTube, however, since we happily hand out free coffee, you don't have to shell out extra bucks on refreshments. The café is also equipped with comfortable seating, charging ports and a screen, which can be used for screenings, playing music or displaying presentations. So, you don't have to worry about carrying too much equipment. Plus, you save on rest costs since, as we've pointed out before, the space is rented out for free! Such comfort, much saving!
No time-limits
We don't have time slots, which means that you can book the café for as many hours as you need to. It could be an hour-long event or a workshop that goes on for a good five hours, as long as you specify your requirements while booking, you can have the space all to yourself! And, you don't have to worry about a ballooning bill while you're enjoying your event.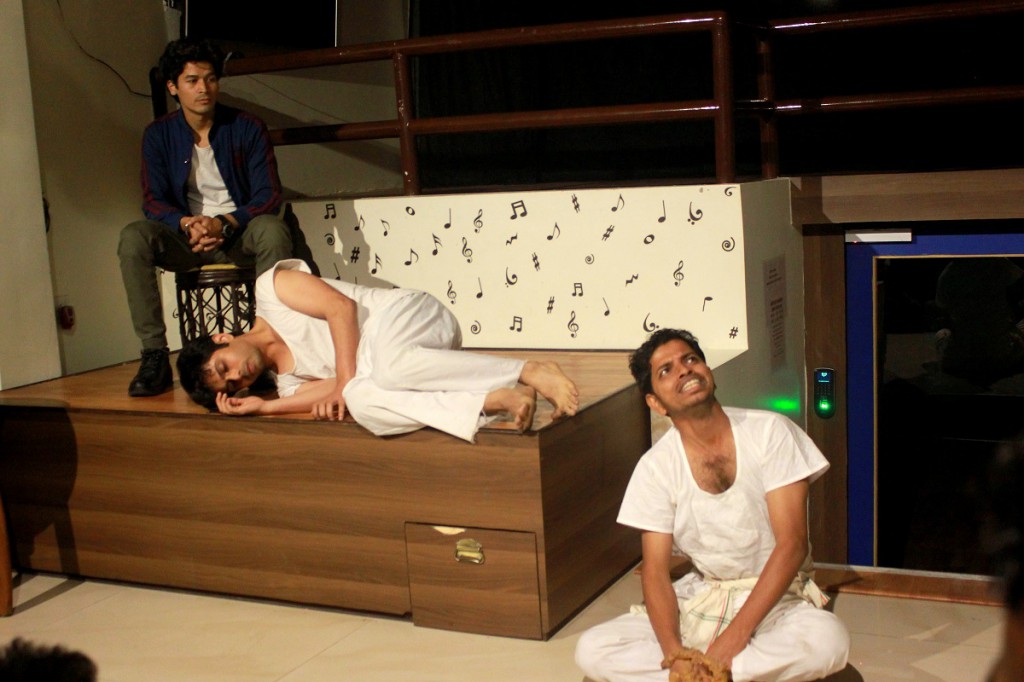 Theatre artists book the café for rehearsals and performances. Like our Facebook page to get timely updates about plays hosted here.
If you have an interesting event coming up and are looking out for a space to host your event at, do consider using this fun, creative space. Send an email to qtubecafe@nspa.in with a gist about your event and someone on the team will get back to you. Don't miss this opportunity!